When was the last time you did something for the first time?
Adventurati Outdoor is your source for the most thrilling outdoor adventures and experiences.
More than a tour, its a lifestyle because Adventure is living!
We thrive by giving each guest the opportunity to step outside their comfort zone, challenge themselves, and expand their horizons.
Find us on facebook and instagram to stay up to date with latest trips and promotions.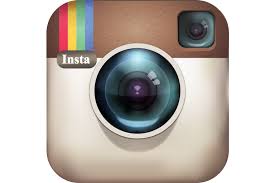 Upcoming Trips
---

Weekend excursions are updated on a regular basis. If we have not posted events, it means we are already fully booked with private trip bookings. See you in the mountains!
Trip Date: Saturday 3rd of March SUMMIT THE HIGHEST PEAK IN UAE BEFORE SUMMER A one of a kind opportunity to scale the highest mountain in UAE through a route that will leave you speechless. Starting off through "Wadi of The Giants" at 300m and bouldering our way to "The Ridge Walk" then start scaling our route towards "Gates of Heaven" passing through several settlements with views that will leave you in Awe! This hike will take you through this less known South Side rather than the popular North Side of Jabal Jais. This trip is not to be taken lightly. It requires high fitness and cardio. The bouldering part is challenging and a good understanding of this nature is required. However this trip is not technical and no rope skills is involved. If you are sports active, have good fitness, and want to challenge yourself then this trip is for you. The number of attendees is limited to a small group to keep a good pace. Difficulty level of these canyons is 7 out of 10. No rope skills or technical gear is required. No water involved. There is nothing technical about this hike. Expected duration of hike with minimal stops around 8hours. • Distance to cover 15km. • Elevation Gain 1270m • Max Hight 1570 Due to the logistic nature of this trip we have to leave Dubai early morning. So before you sign up make sure you are able to wake up early for meeting time. Strictly no smoking on hikes.
From USD 109
Date: March 16/17 A wadi that has a lot to offer. Wadi Damm is remarkable for its characteristic rocky formation sculpted by erusion. The variety of water pool sizes combined with trekking and scrambling leads into a little slice of paradise where a vroad carpet of moss and grass forms a curtain droping down into an emerald pool forming a waterfall. Along the paradise, Wadi Damm is the home of ancioent beehive tombs dated third milliniom BC which is featured in UNESCO's list of World Heritage Sites. The wadi is not technical. However, a decent amount of fitness level is required. Wadi Damm is around 5 to 6 our round trip depending on group pace. This trip is not for beginners who have not hikes before. This requires being comfortable outdoors and challenging your self scrambling and bouldering through the wadi.
From USD 125
❍ Mark your calendar - 23rd and 24th of February 2018 (last day for registration February 17). * The trip was postponed to the new date mentioned above for security reasons. The workshop is already fully booked but due to many request we have opened up few more spots to give chance for more participants to join and be part of this unique experience. So don't miss out. Spots are limited. Book today! RISE- Realise you mental and physical potential in an outdoor experience. First time in Dubai, Adventurati Outdoor is collaborating with leadership coaches for an outdoor leadership course to help you make 2018 the best one yet. The two-day course promises to push the mental and physical boundaries and help participants to grow, practice being more mindful when making day-to-day decisions and gain clarity on your long term goals. This time, we are taking it one step further by collaborating with Michel Maas and Mais Al Hasan. Michel has 20 years of international experience in business leadership with a focus on empowering and energising teams. Mais has over 17 years of regional experience, giving individualsand teams the means to realise their strengths and maximise their potential through her platform - Live Life by Design. The two day program is combining outdoor activities (obstacle course, exploring, hiking and abseiling) with different exercises to free your mind of obstacles and get in touch with your inner power. If the following thoughts are going through your head, the course is for you – • It's too late to pursue my dreams • I don't have enough resources • I have to work overtime to be appreciated at work • I lack motivation • I don't have time • I have no clue where to start The participants will spend the night in a tent in the middle of UAE wilderness, experiencing the true essence of nature. Meditation will also be part of the program, as well as time to have some fun! ❍ PAYMENT: • Regular booking 960AED per person (last day for registration February 17) • For booking contact us on JoinUs@Adventurati-Outdoor.com • Payment though online bank transfer or ATM deposit. Bank details to be shared via email upon confirmation. ❍ Check out our itenary tab for more detailed timeline. ❍ For inquiries about logistics, camping, meals, gear or fitness requirment contact: Fadi 0561376785 or fadi@Adventurati-Outdoor.com ❍ For inquiries about the mindful and life coaching program contact: Mais 0506365662 or comms@Adventurati-Outdoor.com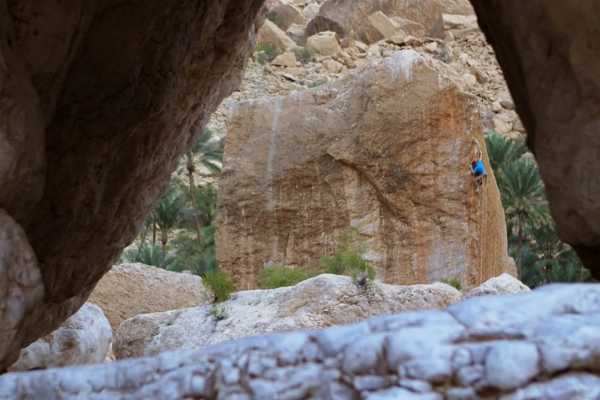 Our second rock climbing workshop will be announced early 2018. In a nutshell, this thorough 2 day introduction to outdoor rock climbing is all what you need to get you moving comfortably and confidently on the rock. Aimed at beginners and non climbers who are passionate about the outdoor and interested in learning a new sport that will further connected them with nature and inhales their climbing skills in general. It will be a 2 day workshop with an over night stay camping in the wadi getting as close as possible with nature and bonding over great climbing stories, delicsous BBQ, and like minded adventurous souls. This will be a semi private workshop. group size between 6 to 8 only to give you the best experience and much focused lesson to make the best of your learning and practice. Spots are limited so book early. At least 6 participants are required for this event to be active. He is also the producer and star of "Valley of the Giants", a short film, talks about the bouldering scene in the remote canyons high in the Eastern Hajar mountain range on the eastern most part of Arabia. The film has since been screened in eight countries and at the Internationally renowned Festival Filma Gorniskega in Slovenia. Take some time to watch the film and get an idea of what awaits you in this new sports you are about to experience: www.vimeo.com/144591867
❍ Mark your calendar - 23rd and 24th of February 2018 (last day for registration February 17). * The trip was postponed to the new date mentioned above for security reasons. The workshop is already fully booked but due to many request we have opened up few more spots to give chance for more participants to join and be part of this unique experience. So don't miss out. Spots are limited. Book today! RISE- Realise you mental and physical potential in an outdoor experience. First time in Dubai, Adventurati Outdoor is collaborating with leadership coaches for an outdoor leadership course to help you make 2018 the best one yet. The two-day course promises to push the mental and physical boundaries and help participants to grow, practice being more mindful when making day-to-day decisions and gain clarity on your long term goals. This time, we are taking it one step further by collaborating with Michel Maas and Mais Al Hasan. Michel has 20 years of international experience in business leadership with a focus on empowering and energising teams. Mais has over 17 years of regional experience, giving individualsand teams the means to realise their strengths and maximise their potential through her platform - Live Life by Design. The two day program is combining outdoor activities (obstacle course, exploring, hiking and abseiling) with different exercises to free your mind of obstacles and get in touch with your inner power. If the following thoughts are going through your head, the course is for you – • It's too late to pursue my dreams • I don't have enough resources • I have to work overtime to be appreciated at work • I lack motivation • I don't have time • I have no clue where to start The participants will spend the night in a tent in the middle of UAE wilderness, experiencing the true essence of nature. Meditation will also be part of the program, as well as time to have some fun! ❍ PAYMENT: • Regular booking 960AED per person (last day for registration February 17) • For booking contact us on JoinUs@Adventurati-Outdoor.com • Payment though online bank transfer or ATM deposit. Bank details to be shared via email upon confirmation. ❍ Check out our itenary tab for more detailed timeline. ❍ For inquiries about logistics, camping, meals, gear or fitness requirment contact: Fadi 0561376785 or fadi@Adventurati-Outdoor.com ❍ For inquiries about the mindful and life coaching program contact: Mais 0506365662 or comms@Adventurati-Outdoor.com