When was the last time you did something for the first time?
Adventurati Outdoor is your source for the most thrilling outdoor adventures and experiences.
More than a tour, its a lifestyle because Adventure is living!
We thrive by giving each guest the opportunity to step outside their comfort zone, challenge themselves, and expand their horizons.
Find us on facebook and instagram to stay up to date with latest trips and promotions.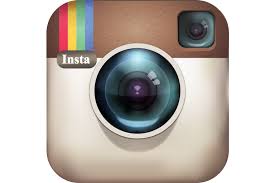 Trip Date: May 27 Join us for a walk in nature. It is a great way to meet like minded adventurers and excersise all while giving back to those in need. This walk in nature is suitable for all fitness levels. Its more about coming together as a community for the greater good. Event will take place during the afternoon so the heat is berable. By participating in this event 50AED will be donated to charity on behalf of each participant. Over all donation will be deligated to: 1. 60% of the contributions will be given to UNHCR - helping refugees of Syria, especially children. 2. 40% of the contributions will be give to Mission Himalaya Children's Eco Farm. A Nepalese orphanage which helps to provide a self-sustaining Eco farm home, for orphans and abandoned children. **This event is licensed by Islamic Affairs and Charitable Activities Department, license no. 310. Note: We need at least 15 participants to proceed. Share this event and help us spread the word, the more people join the more we can donate. Should we fail to bring in the numbers. Anyone signed up will be refunded. Phyiscal Requirment: Difficulty level of these canyons is 1/2 out of 10 (Mostly flat ground, walking on uneven ground). No rope skills or technical gear is required. Strictly no smoking during activity.
From USD 60
Ghorepani Poon Hill trekking, also known as small Annapurna Circuit trekking, is one of the most accessible sunrise point in the Himalayas. The magnificent mountain scenery and the richness in hidden treasure of Nepalese culture and tradition validates the popularity of Ghorepani Poon Hill trekking. This trek offers a wonderful opportunity to witness the beauty of the Annapurna region with a short trek. The trekking trail passes through the thick forest, highland scrub, exotic flora and fauna, dense rhododendron spread, magnolia and myriad of orchids. Just about every angle is a tantalizing glimpse of Mt. Fishtail (6993m), Annapurna (8091m) and Dhaulagiri (8167m) range on the initial part of the tour is breathtaking. On the excursion to Poon Hill (3210m) – one of the most spectacular mountain spots on earth, one can enjoy the entire mountain ranges; covering red and pink rays of the sun in full bloom at the sunset and sunrise. Ghorepani and Ghandruk are two of the largest Gurung settlements in the Annapurna Region. There's a unique please of trekking in Annapurna foothills along with the charming settlements of ethnic communities of Nepal. Duration: 8 Days Cost: USD $1,198 / AED 4,400 (Excl. Air fares) Primary Activities: Trekking and Rafting. Group Size: Minimum 2 pax Max Altitude: 3210mm Transportation: Private vehicle(s) and/or air plane (Includes domestic flight) Trip Difficulty: Moderate Meals plan: Food board meal plan Accommodation: 3-4 star hotel in Kathmandu, 3-4 star hotel in Pokhara and teahouses during trek ❍ Recommended Flight on FlyDubai: • Departure Flight Friday 24 March (Flight FZ 5577): Departure from DWC at 8:50am/ Arrival at KTM at 2:40pm • Return Flight Friday 31 March (Flight FZ 8574): Departure from KTM at 8:15am/ Arrival at DXB at 11:15am * DWC: Dubai World Central International Airport - Makhtoum * DXB: Dubai International Airport * KTM: Kathmandu Tribhuvan International Airport
Starting February 8 till 11 - 3 days/ 4 nights Georgia is a beautiful country shaped by rugged mountains, rivers, valleys and meadows. This amazing country lies in the middle of Caucasus region and has unspoiled natural beauty to complement its unique culture. The country is perfect for hiking, trekking, and exploring at a leisurely pace. Quaint villages and towns still dots the countryside while modern cities like Tbilisi, Batumi, and Borjomi are highly captivating and photogenic. Georgia Tourism is steadily emerging and it is still one of the last European wilderness where you can roam freely. You can also enjoy the authentic experiences, be it the local cuisine or interacting with the locals. Experience real winter in Georgia On this trip you will get to experience the city Tblisi and the so popular ski slopes of Gudauri. A chance to experience the best of both worlds: culture and snowy mountains. If you wish to experience real winter in Georgia – high peaks of Caucasus all covered by white snow, then we invite you to Gudauri. COST: 850$ but if you book before end of January you get 105$ discount!
Open for booking from January till March Trip Duration: 9 Day (Climbing Duration 7 days) Are you looking for adventure? You've come to the right place! If so far every mountain you have hiked is not tall enough then you might just be Kilimanjaro material. Join me and other adventure seekers as we walk in the bootprints of famed explorers and mountaineers on our way to the top of Africa's tallest peak, hiking through lush rainforests and alpine deserts, across glaciers by day and sleeping closer to the stars than you ever dreamed possible by night. You go through 5 different climatic zones to reach the summit. Now that's something you experience everyday! COST 2,200 USD$ Per Person Mount Kili is the tallest free-standing mountain in the world. Located just 200 miles (325 km) from the equator, the mountain defies logic with its glaciated peak and is the most rewarding peak in the whole of Africa- 5895m! Climbing Kilimanjaro does not require any technical skills or special equipment. However, the challenge is not to be taken lightly. You need to understand what lies ahead. Myself and fellow hikers will be training on a weekly basis though series of activities from cycling, running, and hiking near by mountain in UAE and Oman. This will make a big difference in your achieving our goal and succeeding. This trip is no luxury trip. This trip has been planned as a budget trip that is comfortable and affordable to many who seek to conquer higher achievements physically and mentally. This will be our first step towards building a strong group of adrenaline adventure junkies that seek to take on bigger achievements and aim to climb the other 6 summits over time. If you ready to experience the most physically and mentally challenging and rewarding achievement and getting addicted to the mountains then sign up and lets get active!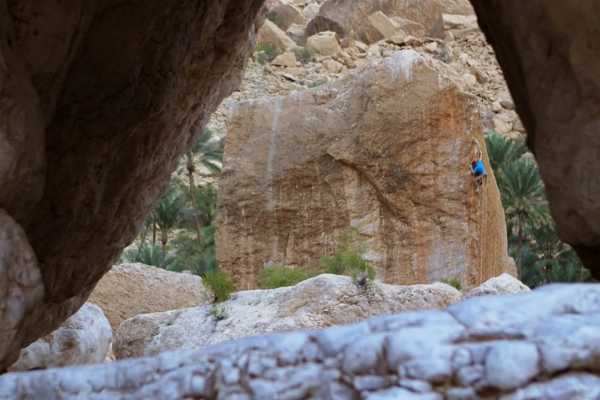 We are excited to announce our first rock climbing workshop for 2017. In a nutshell, this thorough 2 day introduction to outdoor rock climbing is all what you need to get you moving comfortably and confidently on the rock. Aimed at beginners and non climbers who are passionate about the outdoor and interested in learning a new sport that will further connected them with nature and inhales their climbing skills in general. Workshop location will be taking place in OMAN. It will be a 2 day workshop with an over night stay camping in the wadi getting as close as possible with nature and bonding over great climbing stories, delicsous BBQ, and like minded adventurous souls. You will be introduced to this new world of climbing by Read Macadam. Read is a professional rock climber and a life coach from Canada who has been climbing for the past 20 years. He has based himself in Oman for the past 7 years, seeking out and establishing some of the hardest routes on the Arabian peninsula. This will be a semi private workshop. group size between 6 to 8 only to give you the best experience and much focused lesson to make the best of your learning and practice. Spots are limited so book early. At least 6 participants are required fo rthis event to be active. He is also the producer and star of "Valley of the Giants", a short film, talks about the bouldering scene in the remote canyons high in the Eastern Hajar mountain range on the eastern most part of Arabia. The film has since been screened in eight countries and at the Internationally renowned Festival Filma Gorniskega in Slovenia. Take some time to watch the film and get an idea of what awaits you in this new sports you are about to experience: www.vimeo.com/144591867